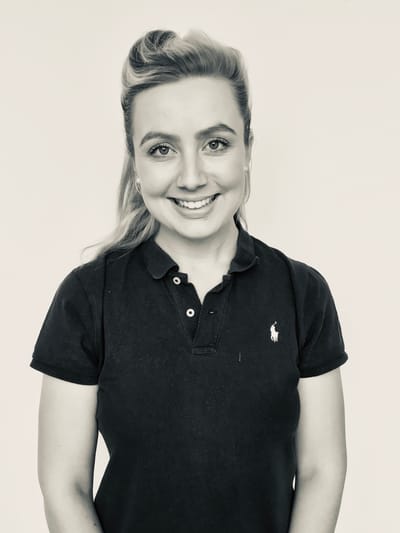 Since an early age Lizzie has had a strong interest in Physiotherapy and Sports Massage. As a youngster, she competed at a national level in Dressage and still competes in her spare time today. When competing, Lizzie saw at first hand how Physiotherapy helps both horse and rider compete at the highest level and how crucial it can be for all high-level sport, as well as general well being.
Lizzie graduated from The University of the West of England in 2016 with a first class honours degree in Physiotherapy, gaining a distinction in every placement as an undergraduate. Following her graduation, Lizzie worked in the NHS to consolidate her learning by helping those most in need.
Lizzie has always had a flare for Musculoskeletal (MSK) Physiotherapy and has known that this is where her passion lies. She set up her own business in the summer of 2017 and has since increased her client base dramatically and is now a very well recognised Physiotherapist in the Oxfordshire area. She treats a number of competitive athletes, supports local sports clubs, but she also treats more elderly patients to support with mobility, using sports massage as a maintenance.
Lizzie's passion for Physiotherapy has led her to completing numerous extra courses including an ITEC level 3 massage diploma which was completed in 2015. She has also refined her massage skills by using hot stones and warm bamboo techniques. She also completed a Bernard Nolan Acupuncture course in 2017, along with lots of individual day courses for learning top up including those led by John Gibbons.
Lizzie works with highly respected other professionals locally and has great professional connections with a multidisciplinary team. Therefore, she is able to take a holistic approach in helping a patient making a full recovery. Her focus is patient-centred care with long term management being achievable and realistic.
Lizzie is a registered private Physiotherapist with numerous insurance companies including AXA, Vitality Health and Cigna.